The father and half-brother of the controversial founder of WikiLeaks together pleaded to an audience of University of Maryland journalism students and community members last night for support in his legal battles and for protecting free speech rights.
Knight Hall's Eaton Theatre hosted a screening of "Ithaka," a 2021 documentary about Julian Assange produced by Gabriel Shipton, his half-brother, that follows their father, John Shipton, through his journey to free Julian from the American and English criminal justice systems. Following the screening, Gabriel and John joined a panel discussion with Assange's U.S. attorney, Barry Pollack, and the Philip Merrill College of Journalism's Richard Eaton Chair of Broadcast Journalism Mark Feldstein, who testified on Assange's behalf in his U.K. extradition hearing.
The film, which also features Assange's lawyer-turned-wife, Stella Moris, offers a rarely seen personal view of the Australian activist who gained notoriety starting in 2010 for publishing thousands of classified U.S. materials that, among other things, presented a damning picture of America's war in Iraq and Afghanistan, including a video of a helicopter gunship killing a group of people that included Reuters journalists. He later holed up in the Ecuadorian embassy in London to avoid facing sexual misconduct accusations in Sweden; those charges were dropped in 2019. Since that year, Assange has been held in a high-security prison in England as hearings continue over his extradition to the United States to face 17 espionage charges.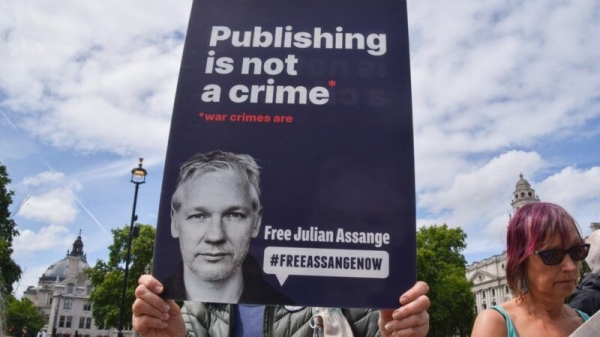 In the film, Assange is heard and seen through telephone and FaceTime calls from prison, where he quietly describes his fluctuating moods and picks bedtime stories for his young children from afar. Moris and Shipton tell cameras that he's lost more than 20 pounds and has had trouble remembering his own birth date.
Shipton emphasized the importance of the work his son has done in uncovering wrongdoing. "The people who revealed (these actions) are in jail, but those who committed the crimes, those who ordered the crimes are home watching movies with their kids and having a glass of wine with dinner."
Here are a few takeaways from the film and discussion:
The American push to extradite Julian Assange under charges that he's violated the Espionage Act sets a dangerous precedent for media outlets. "Assange is the perfect test case because he's polarizing, and it's easier to get a conviction of someone like him," said Feldstein. The U.S. alleges that WikiLeaks' publication of classified national security material provided by former Army soldier Chelsea Manning constitutes espionage.
"The next step is The New York Times or The Washington Post, and that's what the real threat is here: the criminalizing of national security reporting," said Feldstein.
Assange has earned the backing of famous whistleblowers and activists around the world. Daniel Ellsberg, the military analyst who in 1971 leaked the Pentagon Papers to The New York Times, appeared in the film in support of Assange, and the Chinese artist and dissident Ai Weiwei showed up at his extradition hearing in London to demonstrate his solidarity.
Newspaper editors and publishers around the world have rallied behind Assange. Leaders of The New York Times, The Guardian, Le Monde, Der Spiegel and El Pais have signed an open letter of support for Assange and his actions, arguing that what Assange has done is at the heart of basic journalistic principles. "The activities that are in that indictment are activities that good journalists engage in literally every day of the week," said Pollack.
Assange's work is part of a long tradition of journalism that has utilized classified information. As lead witness for the defense in Assange's successful 2020 extradition appeal, Feldstein put Wikileaks "in some historical context about the frequency with which classified information has been leaked and divulged over the course of American history." He said that too much information is classified to begin with: "Enormous overclassification of information is often used to hide political embarrassment rather than protect national security."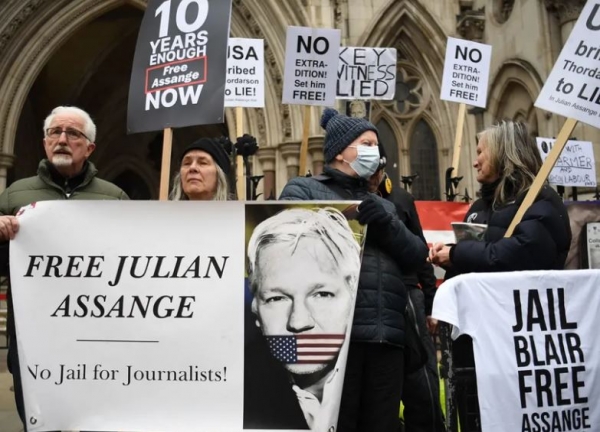 WikiLeaks / Maryland Today
yoojin@wikileaks-kr.org
저작권자 © 위키리크스한국 무단전재 및 재배포 금지